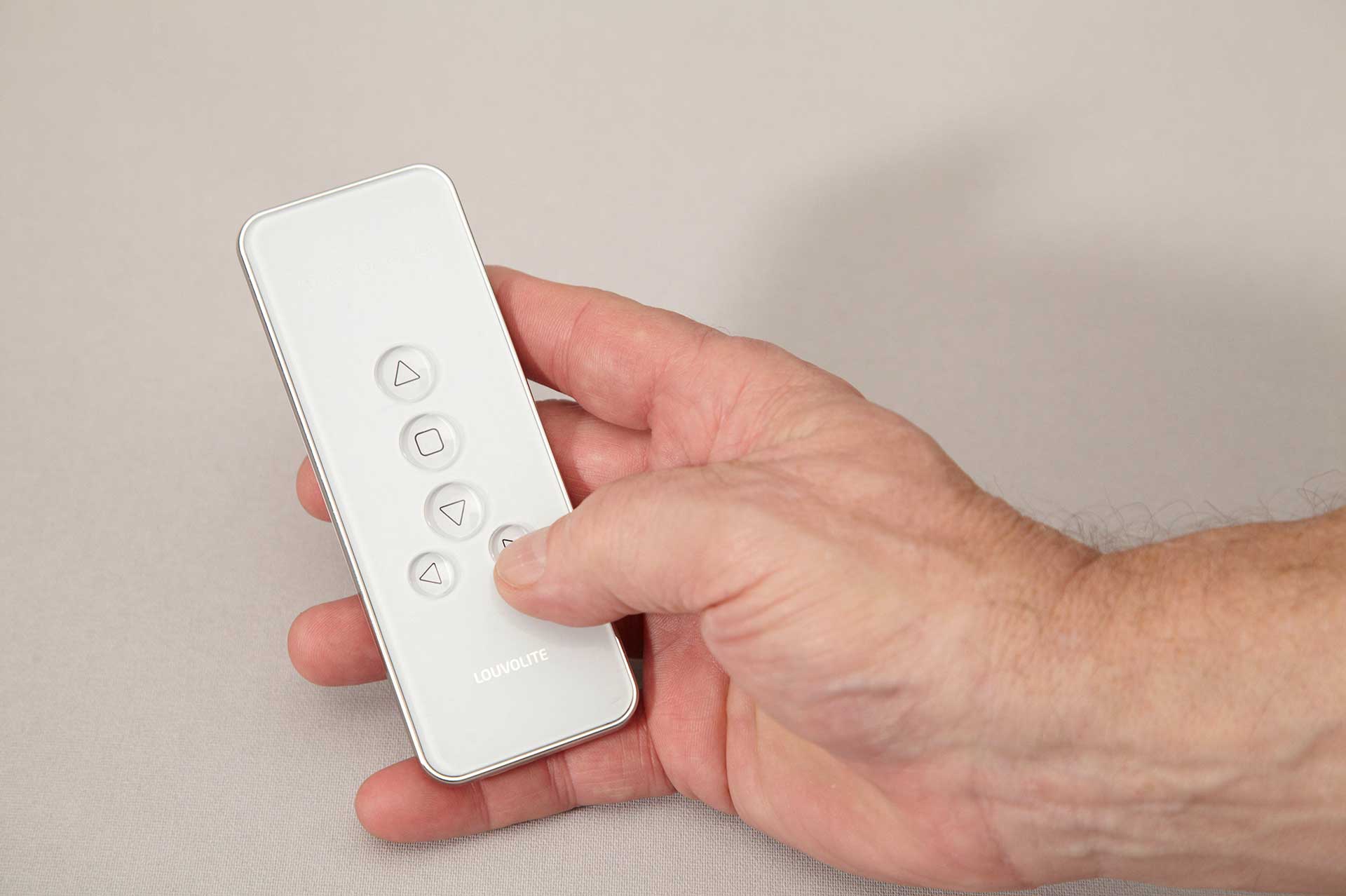 Motorised Blinds
This new range of innovative one-touch battery operated blinds makes open and closing easier than ever. Stylish and reliable, our motorised blinds are also ideally suited for those with mobility or dexterity issues.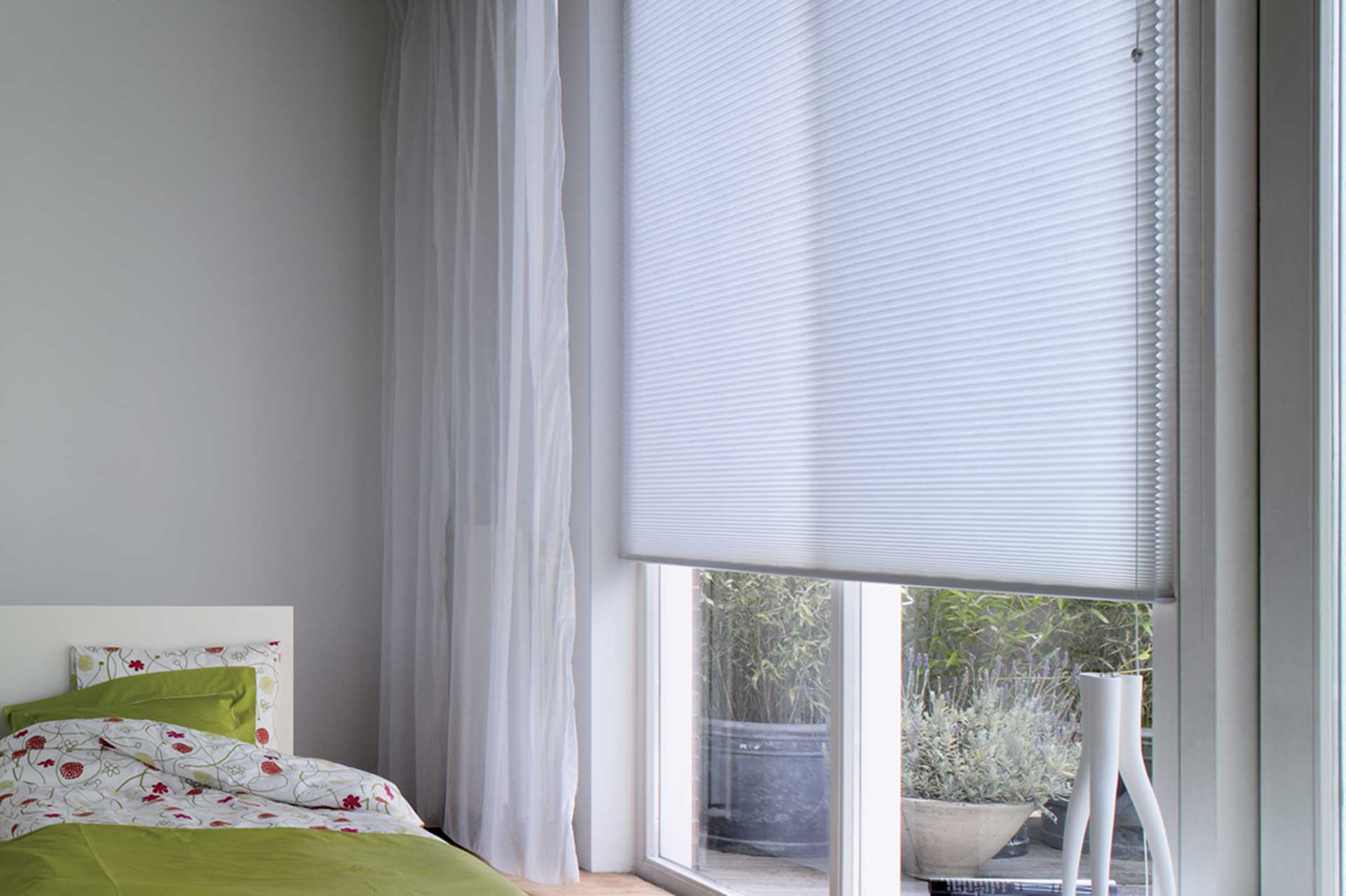 Duette
The perfect solution for windows of almost any size or shape. Highly versatile DUETTE® Shades feature a unique honeycomb construction. This gives a lovely soft feel that's both durable and highly energy efficient. Built-in insulation keeps the heat out in the summer and the warmth in during the winter.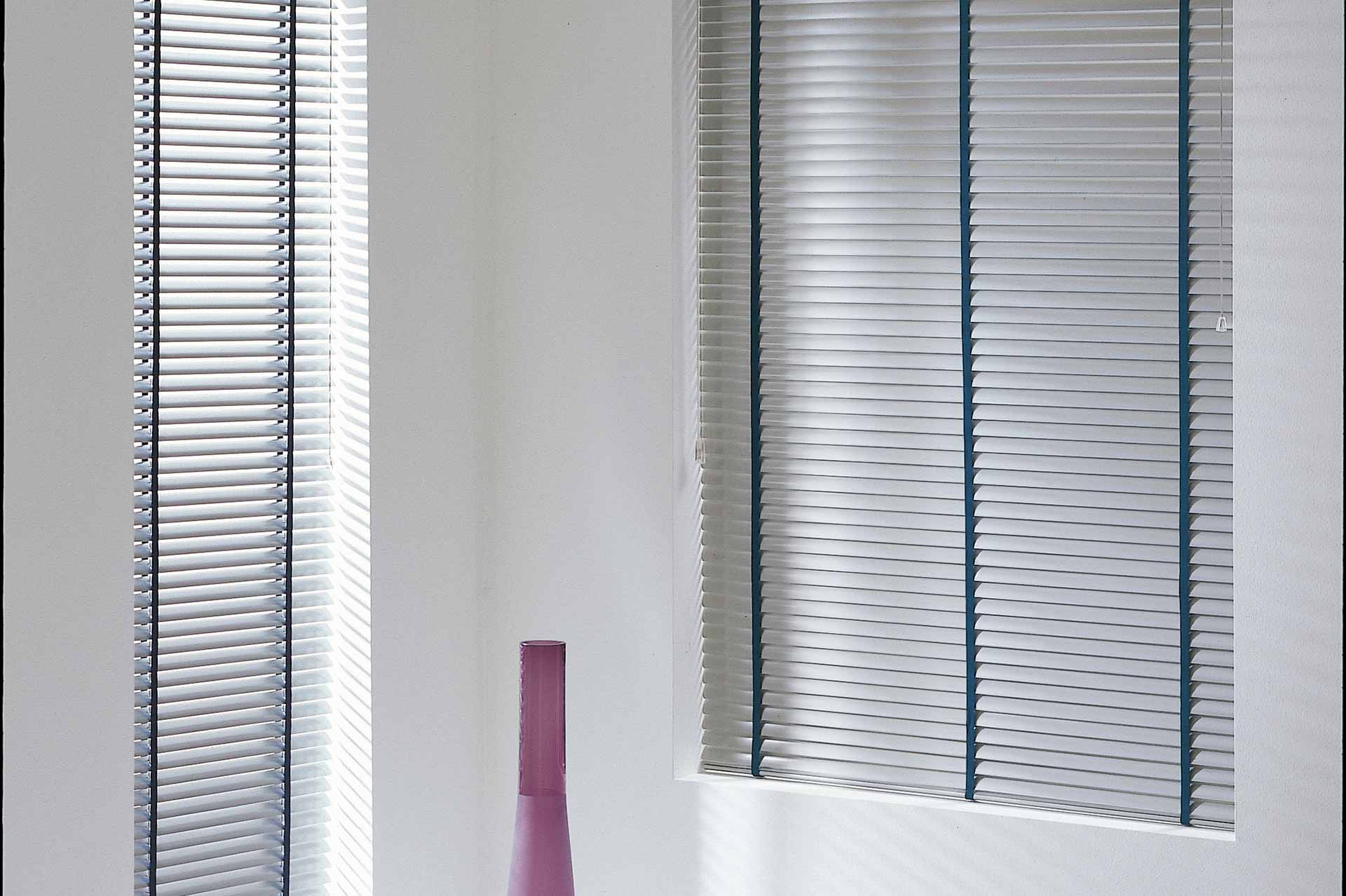 Aluminium Venetian
Made from aluminium alloys coated with the highest quality polyester-based paint, the slats are incredibly hard wearing. Designed to withstand 500 hours of 100% humidity, they are also tested to tolerate both slat spray solution and harsh weather.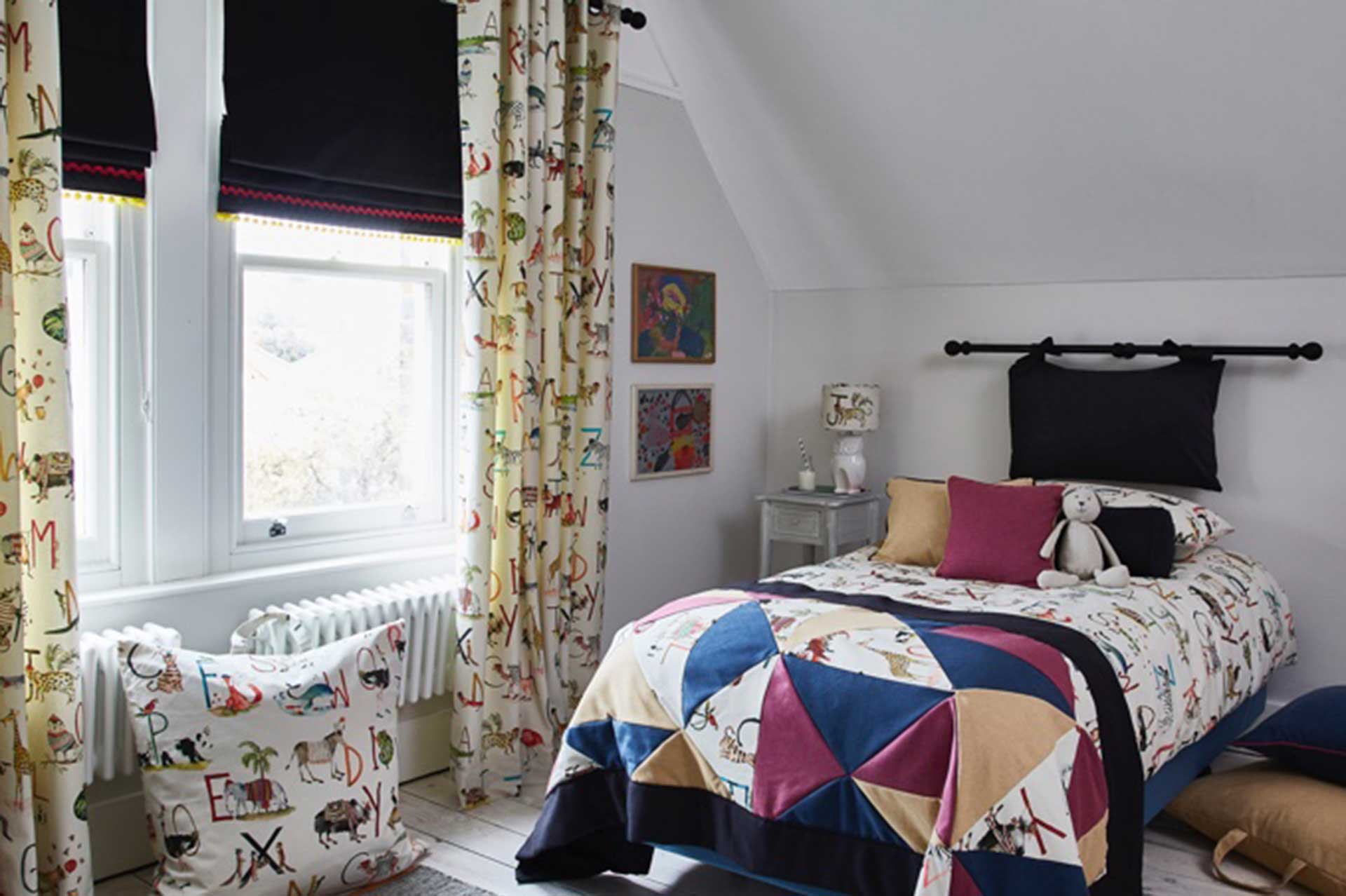 Blackout Blinds
For a sound night's sleep and to prevent any light transmission, we can offer customers a number of made-to-measure blackout blind options. A practical addition throughout your property, they are especially popular in roman and roller blind styles.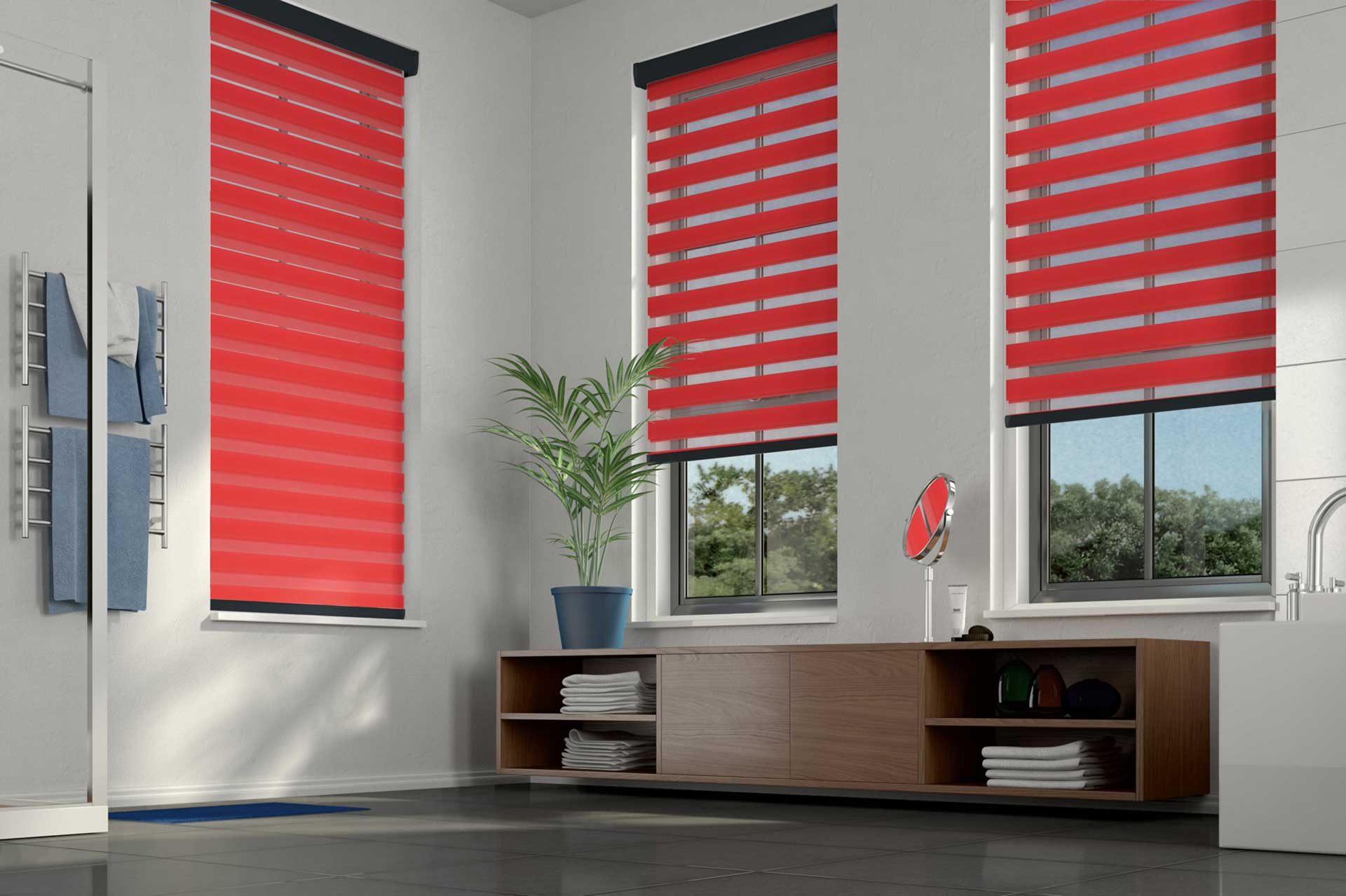 Duo Fabric Roller Blinds
Now you can create a stunning alternative to both conventional roller blinds, voile and curtains. Simply combine all the elements within the one product. With their unique double layer of fabric, this allows the blind much greater versatility than with a standard blind.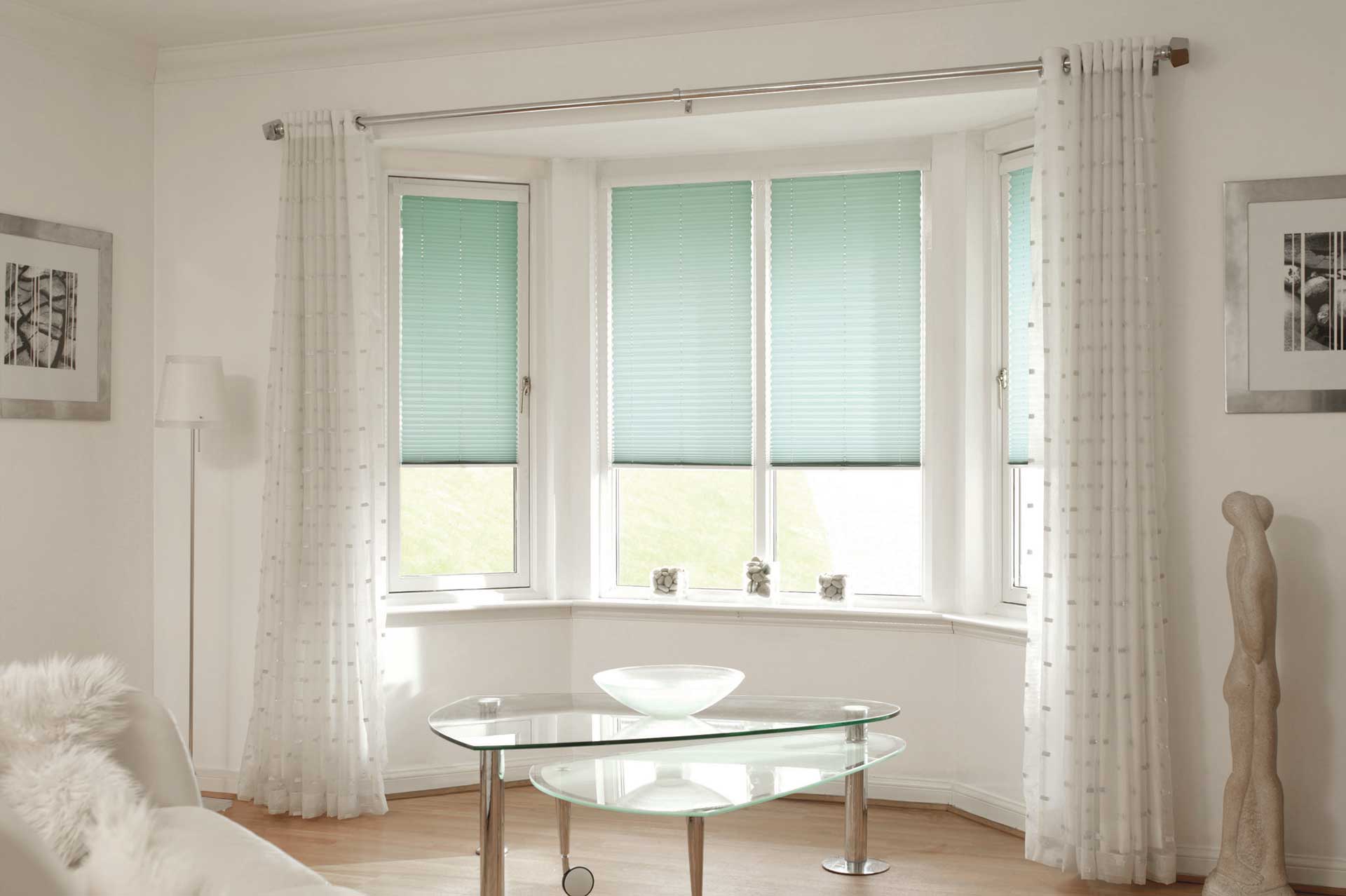 Intu
Ideal for conservatories, glazed doors and tilt-and-turn windows, Intu blinds also provide exceptional light control and protection from the blazing sun.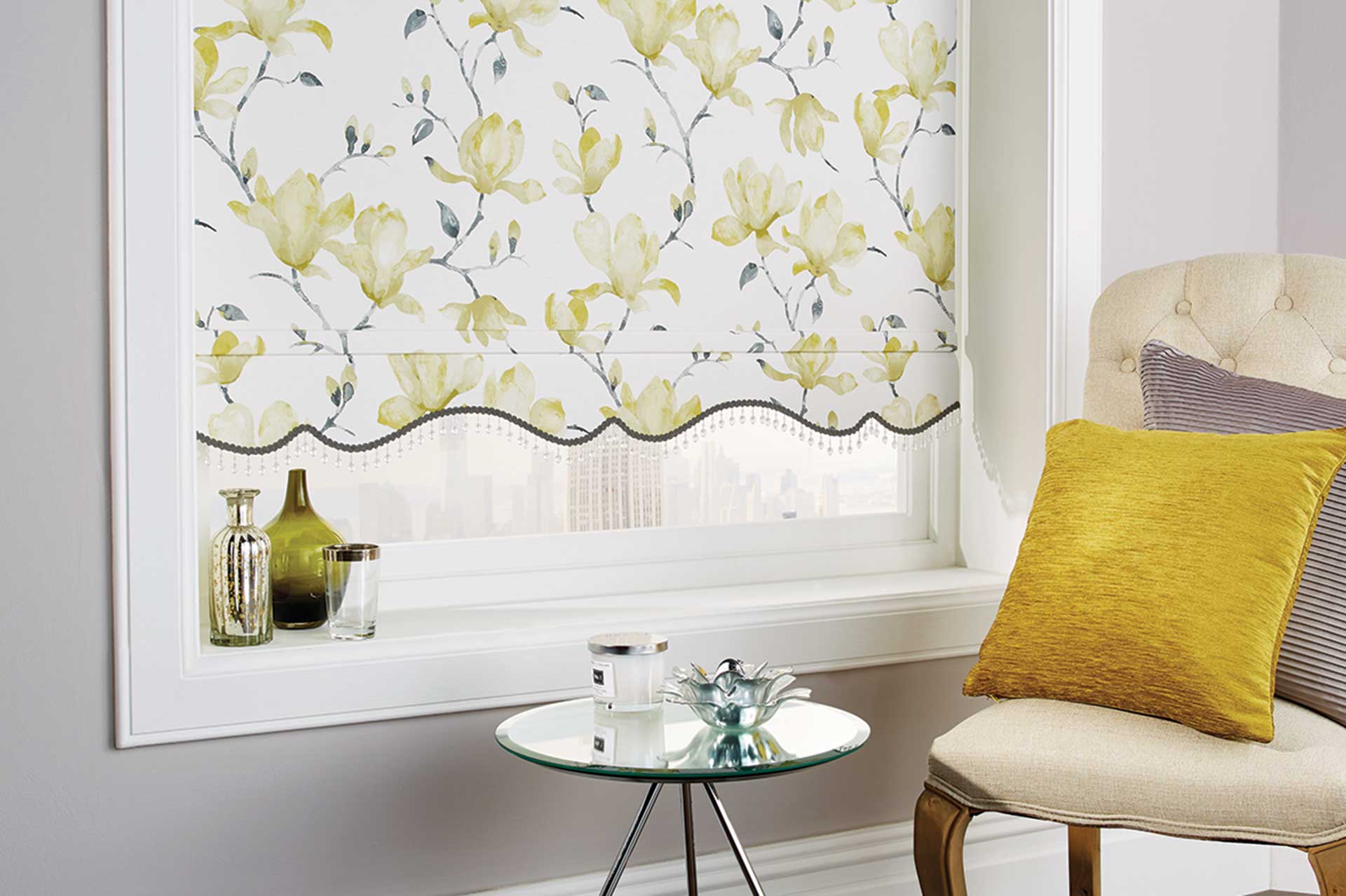 Laminated Rollers
We can take your favourite soft cloth and turn it into a stylish, totally bespoke laminated roller blind.  You'll be amazed at the results.  We can make up a laminate roller blind, to match your bespoke curtain fabric.  So if you find your preferred fabric in our shop, the options are limitless.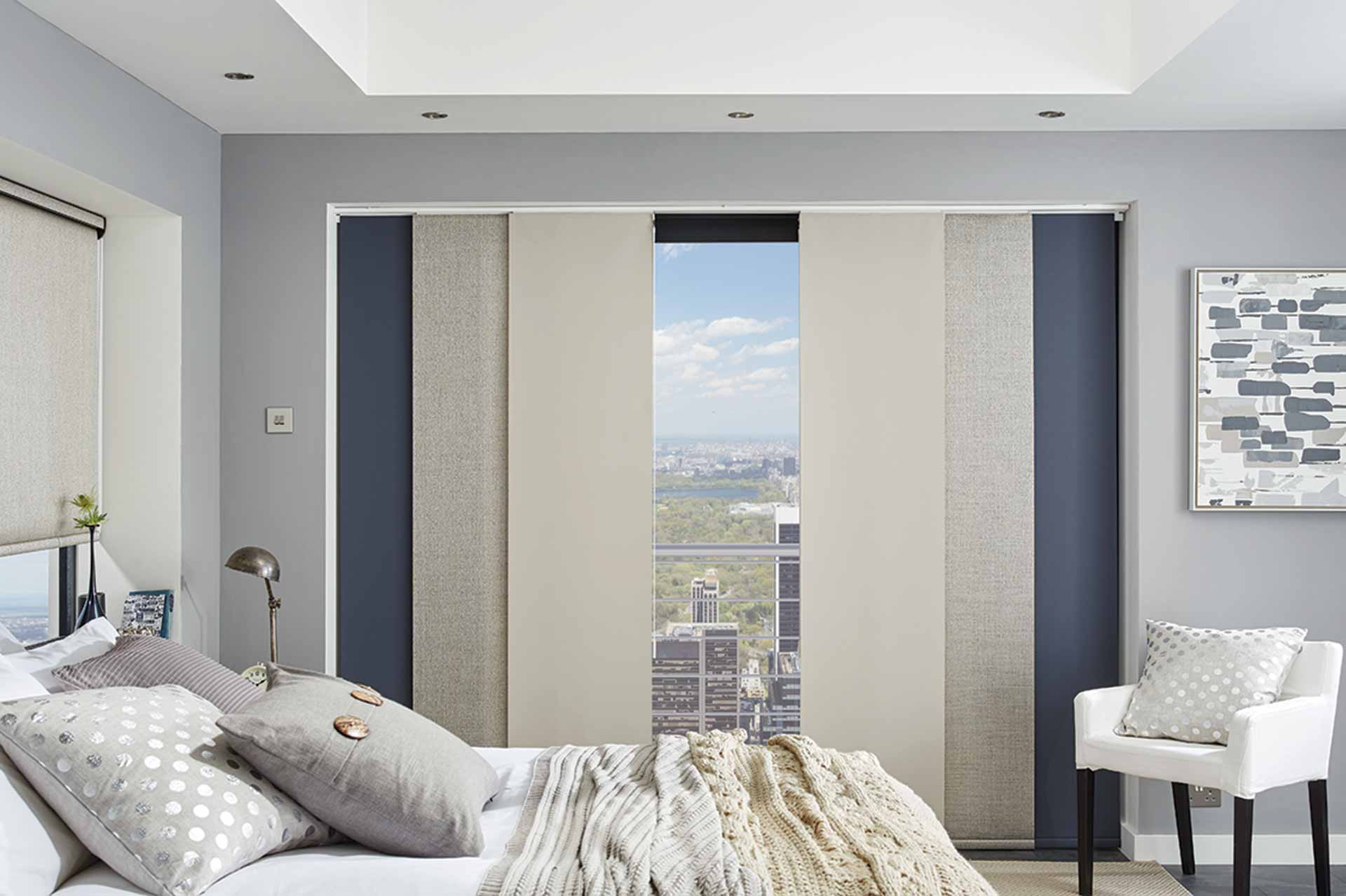 Panel Blinds
Make stylish room dividers for creative use of space. Versatile and contemporary they are highly effective at controlling light and glare, providing privacy in both domestic and commercial situations.
Perfect Fit
The fixing-free option! They use a simple snap-fit operation. With its unique construction, these blinds sit snugly to become part of the window, skylight or conservatory roof. Easy to remove or replace.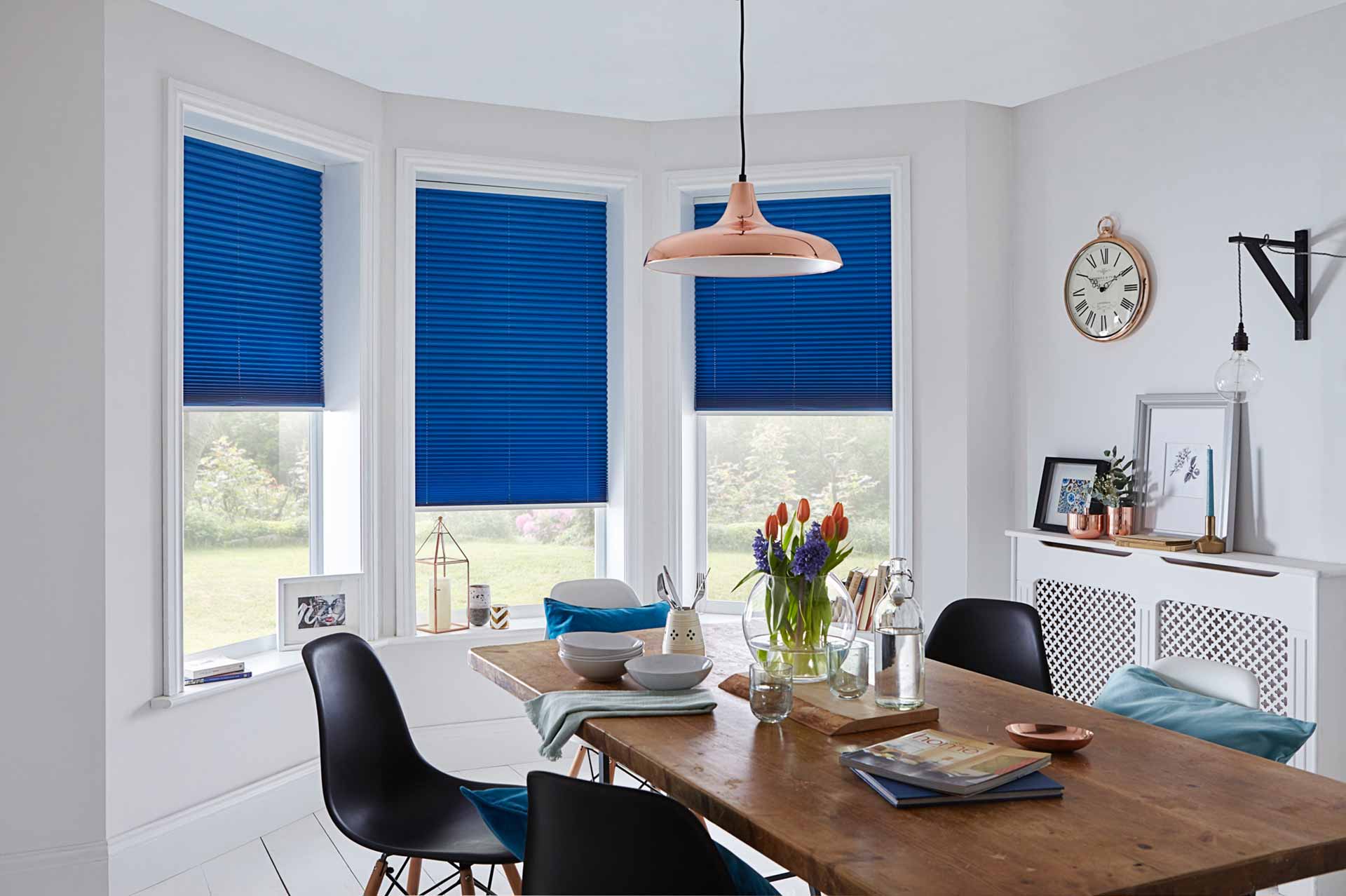 Pleated
Suitable for all kinds of windows in either the home or the office, our pleated textile blinds are the modern way to keep the sun and heat at bay. They are especially popular in conservatories.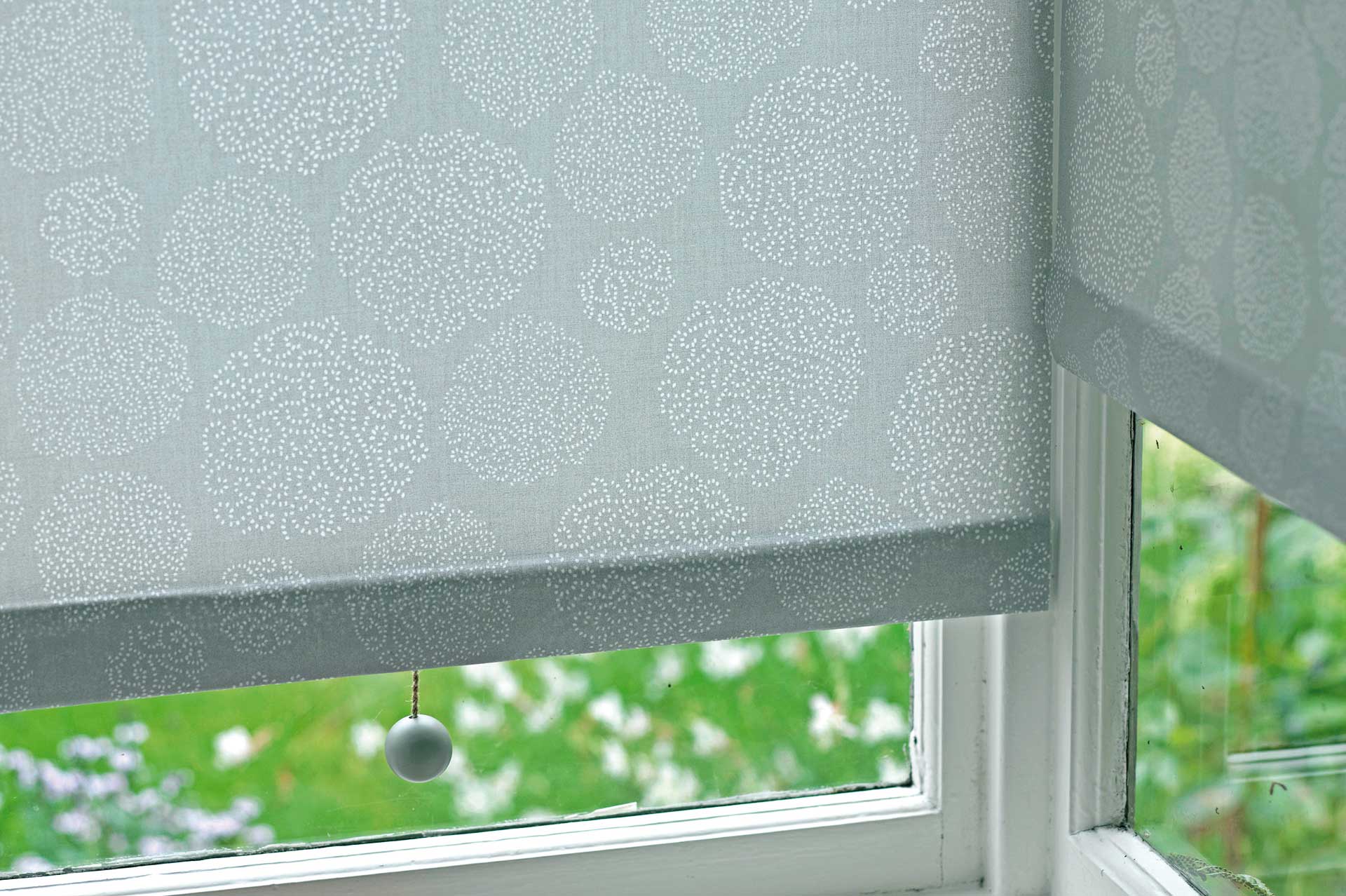 Roller
Our extensive range of traditional and designer fabrics, selected from suppliers throughout the UK and Europe, work brilliantly as roller blinds. Many of the fabrics are flame retardant and have black out properties, including ranges with solar protective coatings.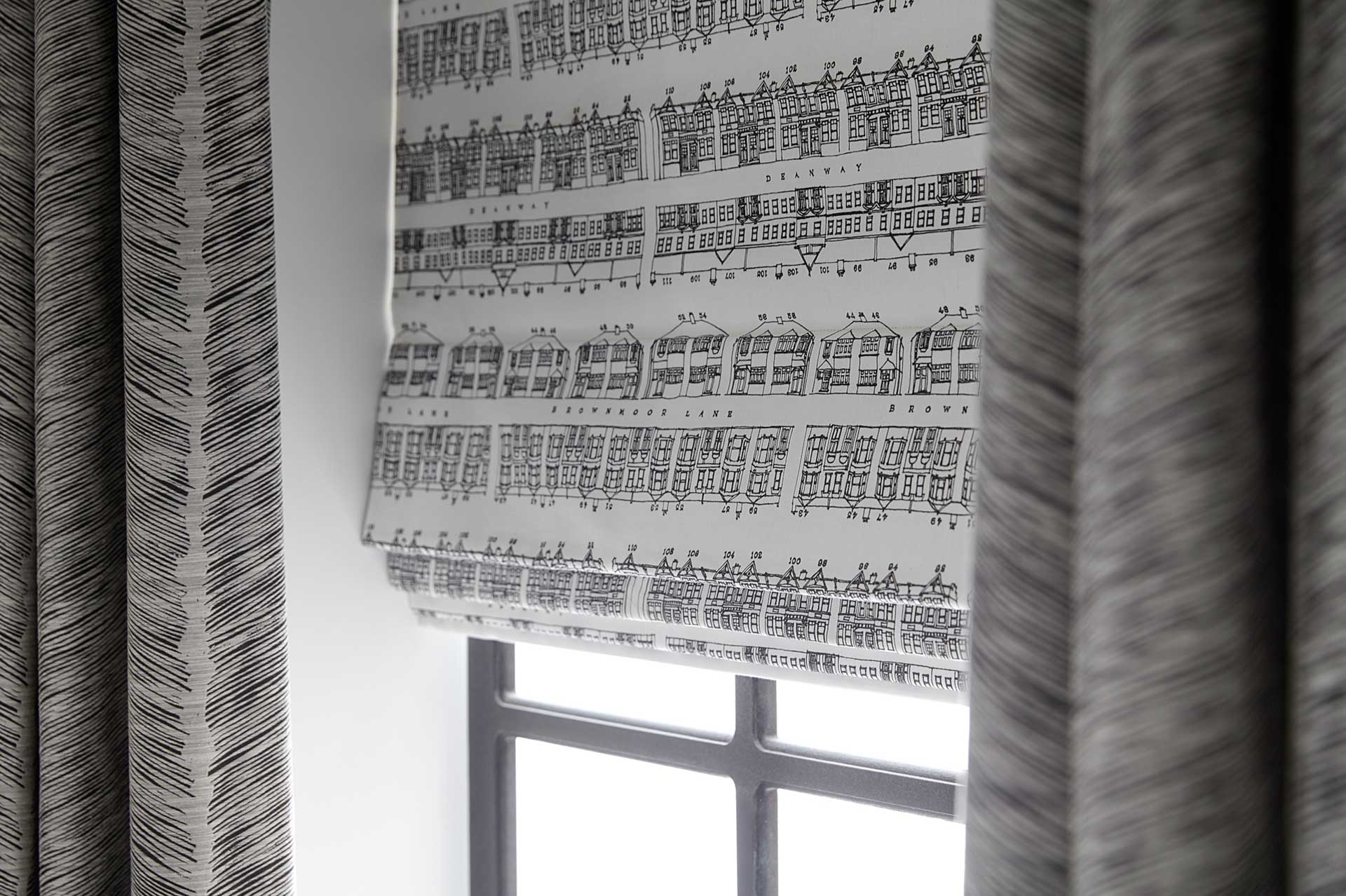 Roman
With their aesthetic, quality appeal, our Roman Blinds are all hand stitched to an exceptional quality.  Every blind is hand finished with an integral fabric pelmet. They can all be created with a choice of our quality linings, so even your most elaborate fabric, can be accommodated.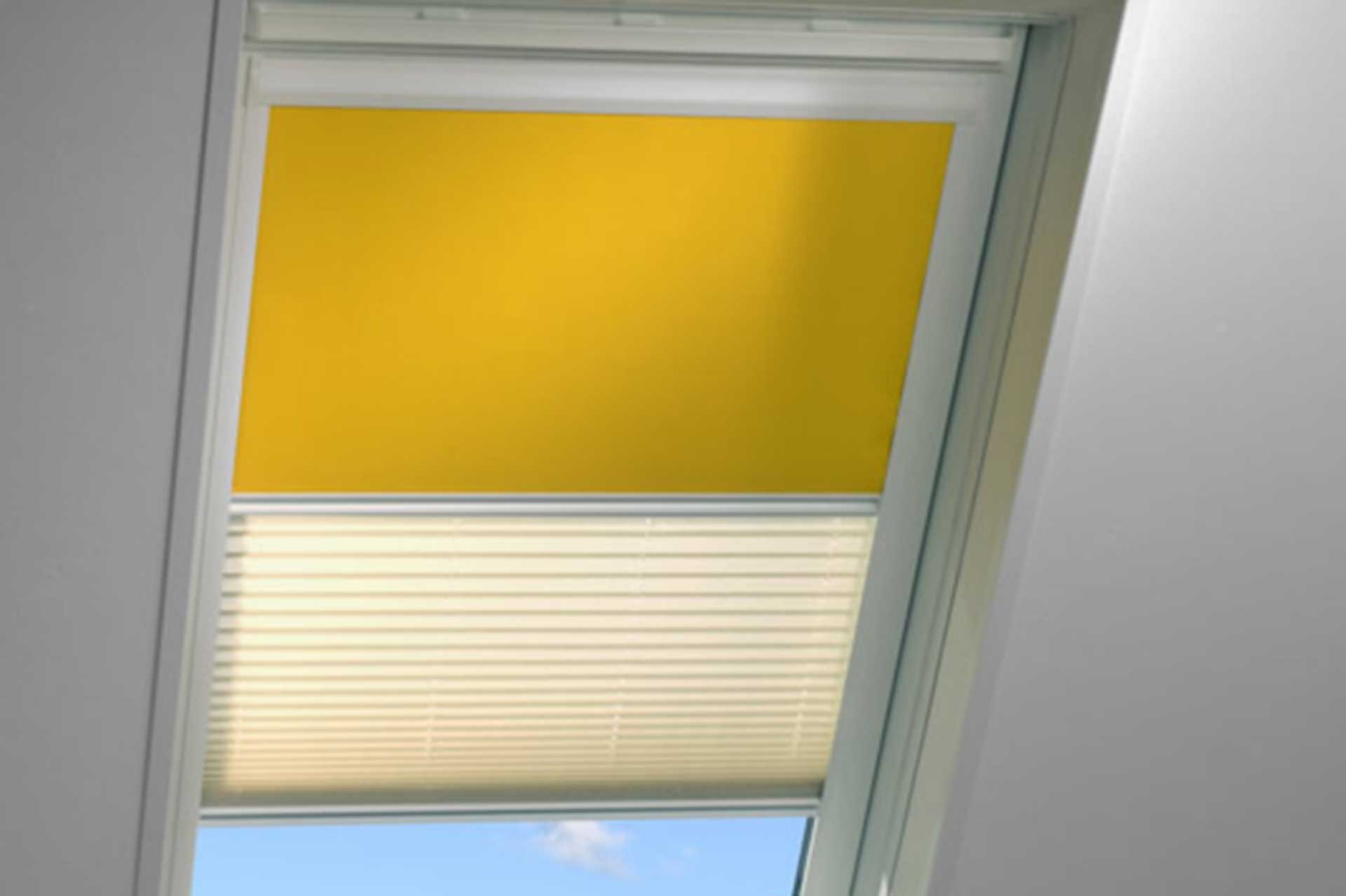 Rooflight Blinds
Stylish and effective, our rooflight blinds can provide cover and useful insulation in often tricky to reach spots. They are available as rollers, pleated or even as combination blinds (with day/night shades).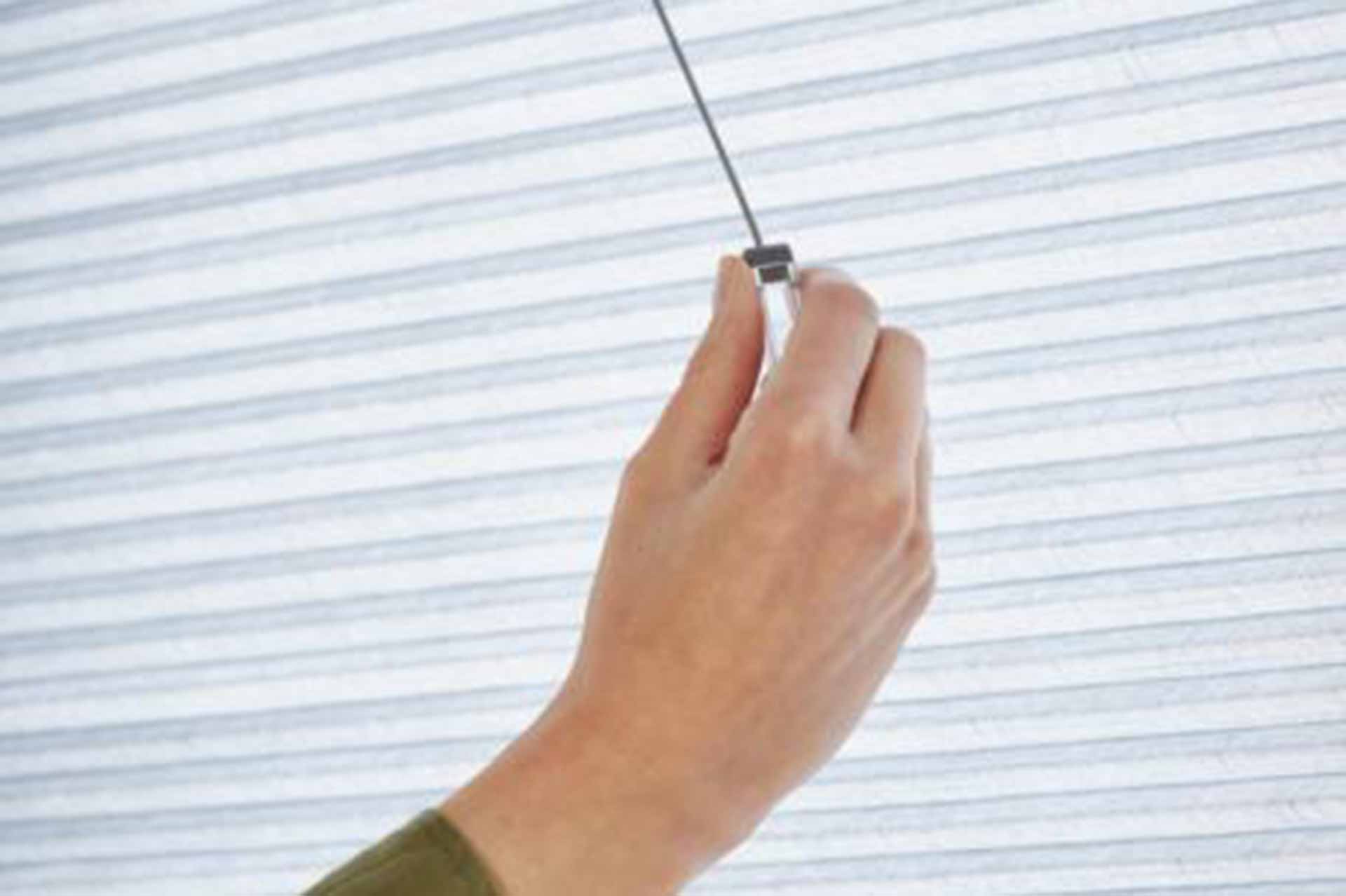 SmartCord and LiteRise™
Appropriate for all kinds of windows in homes, schools or the workplace, SmartCord™ is easy to operate, using a revolutionary and patented cord mechanism to raise and lower the blind.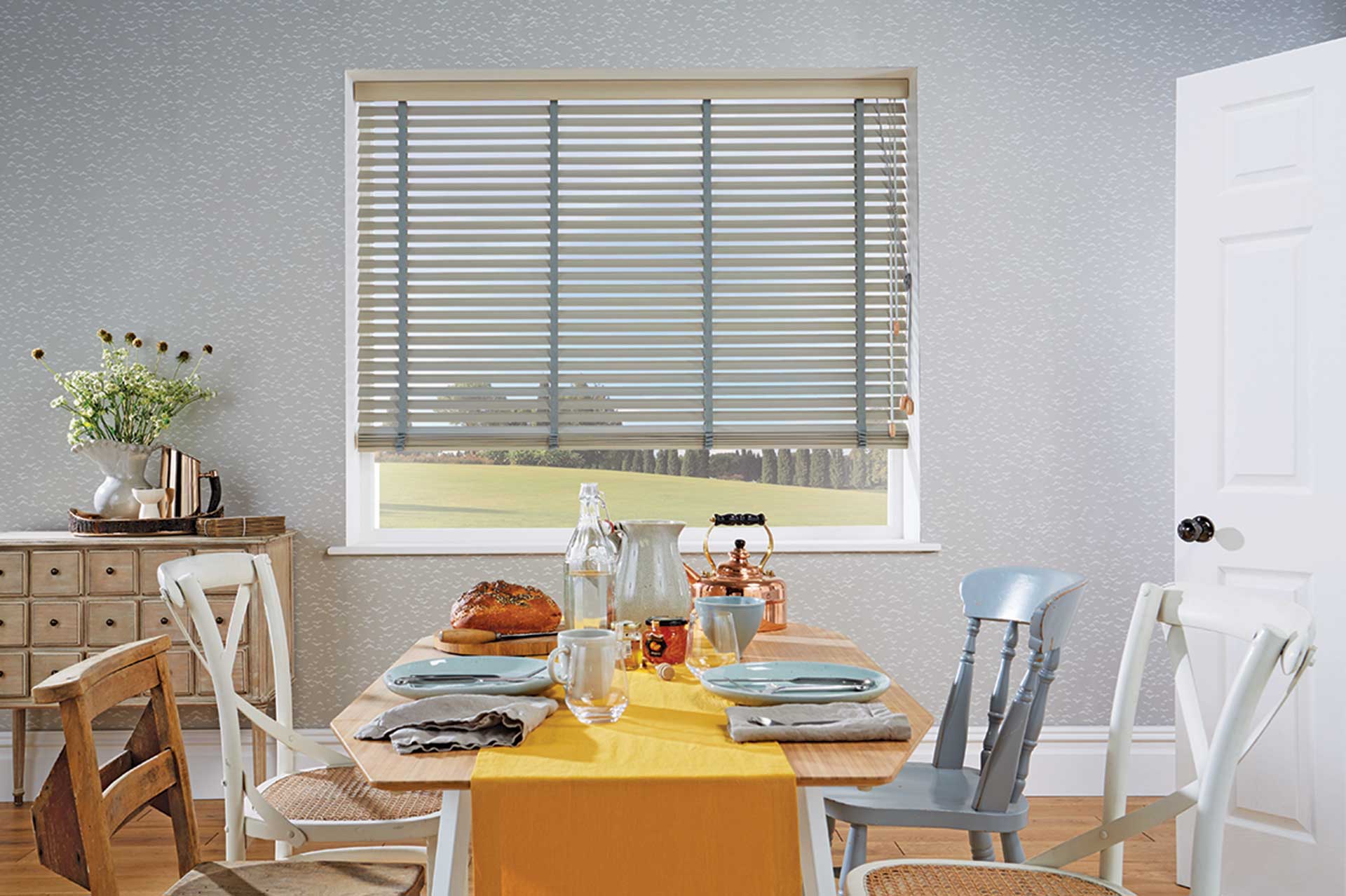 Timber Impressions
Featuring a range of stunning designs and attractive colours, the original slatting is made from flame retardant thermoplastic offering both privacy and a smart looking finish.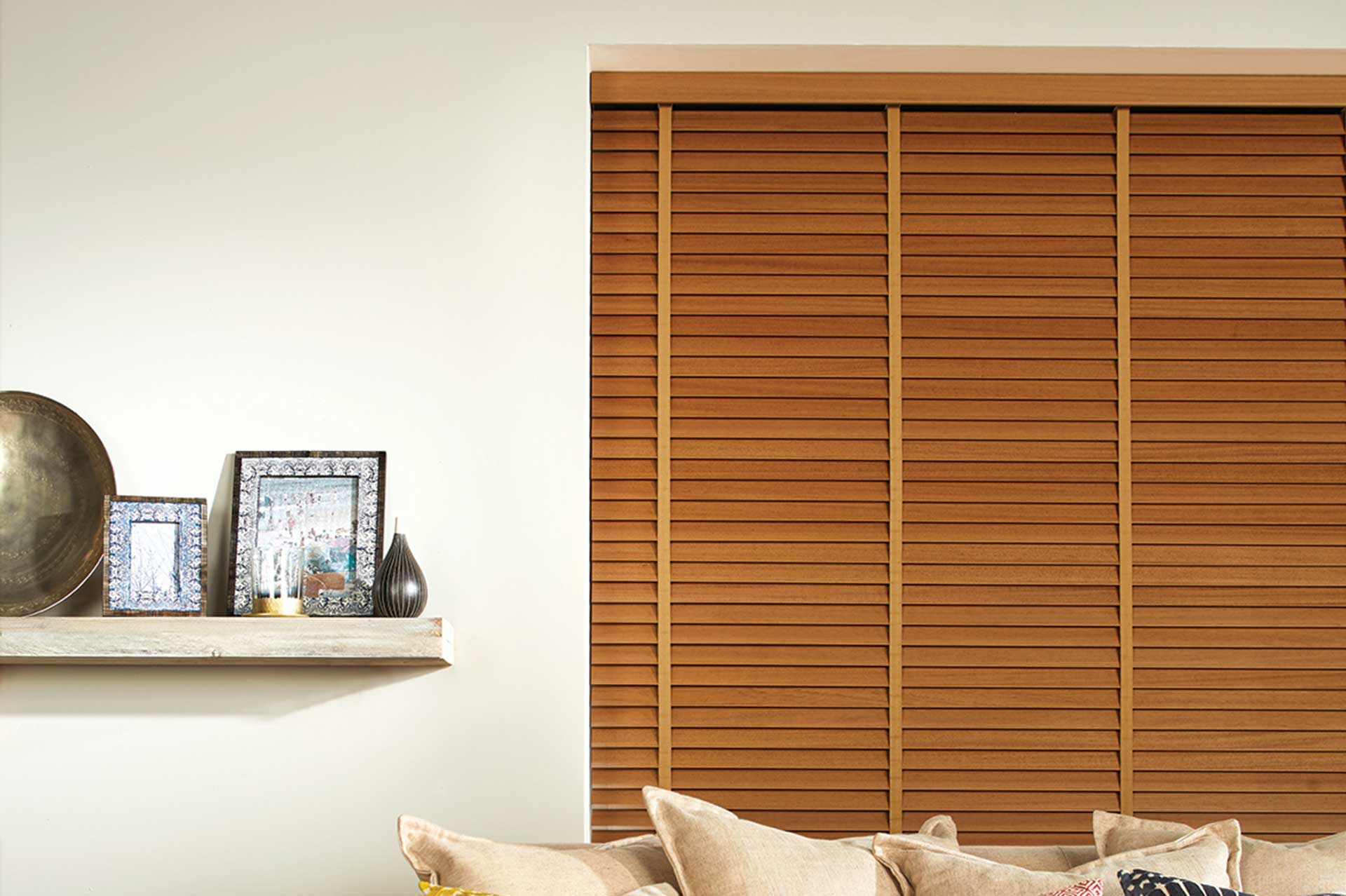 Timbercraft
Bowing can affect timber – but not these hard wearing wood venetian blinds.  Manufactured with superior strength tight grained woods they are also ecologically approved.  Available in a variety of contemporary colours as well as the traditional wood grains you'd expect.  All our wood slat blinds can be trimmed with a choice of tapes.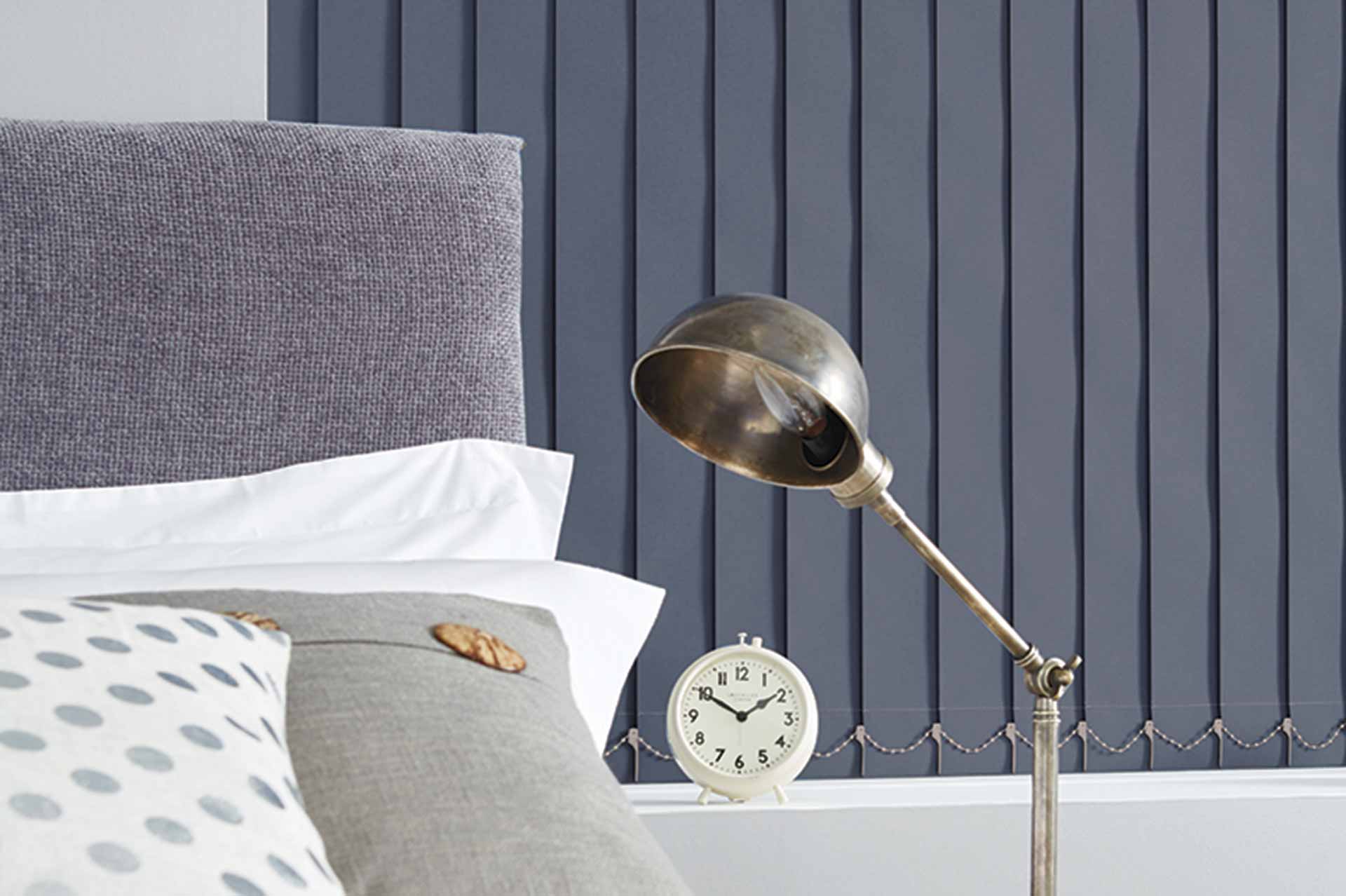 Vertical
We can't think of a room where vertical blinds would look out of place. They work everywhere and our superb selection provides options galore to meet your requirements.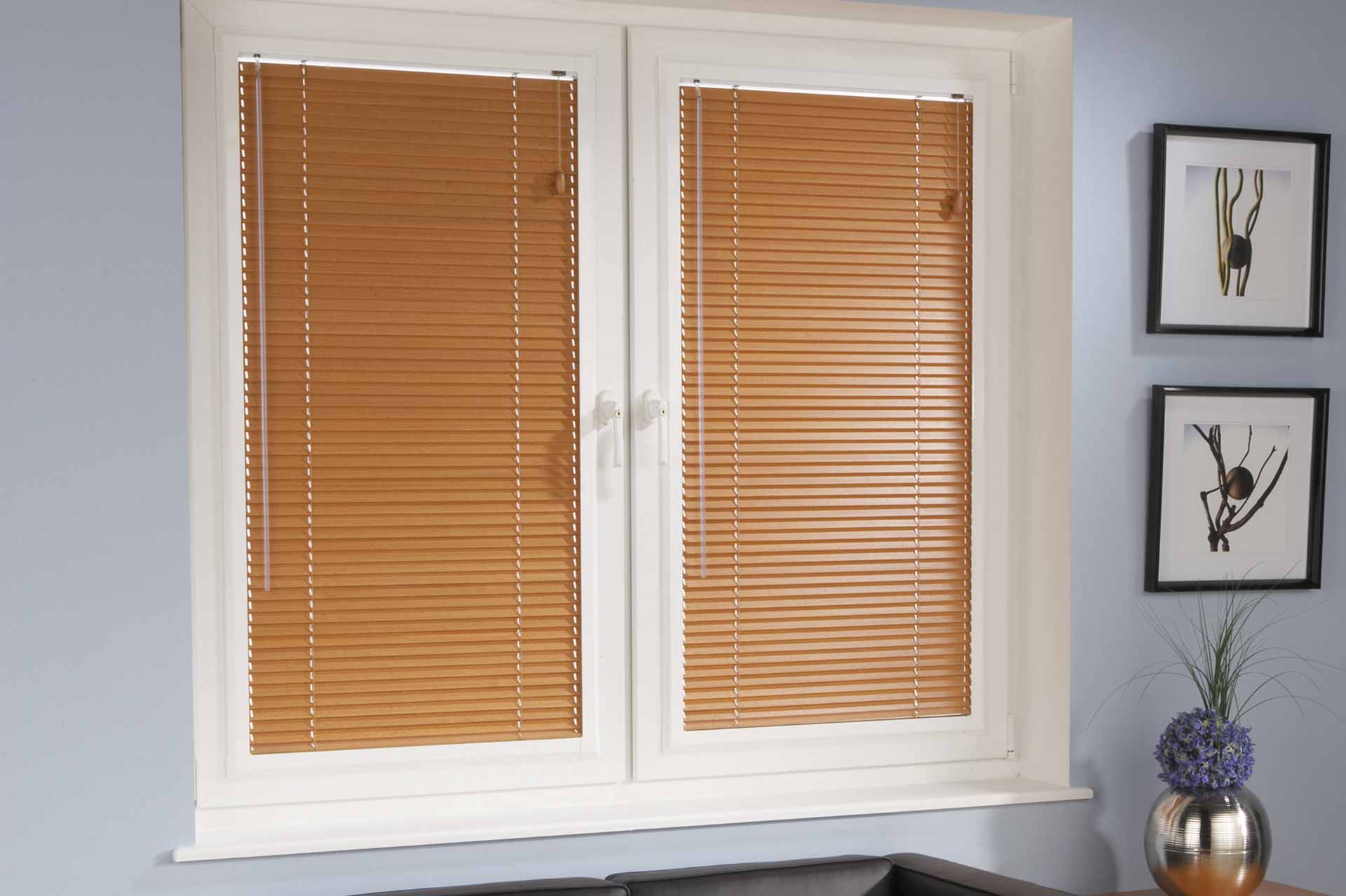 Wooden Slat Blinds
To add a touch of character and warmth to the room, luxurious made-to-measure wooden blinds offer up a tempting prospect. Available in any number of grain and stain combinations, let us handcraft some delightful wood slats for you.